Mission Statement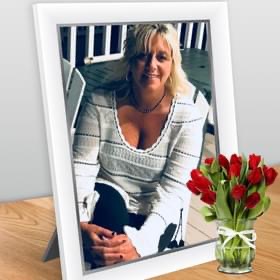 To help employers improve employee safety along with the safety to the general public. We will provide our clients with Integrity, Efficiency, and Confidentiality.
Values: Integrity, Confidentiality, Compliance, Customer Service and Teamwork.
Integrity: We are Trustworthy, Dependable, and Honest.
Confidentiality: We will maintain Privacy, Security, and Trust in a professional manner.
Compliance: We are dedicated to keeping companies in compliance with Federal and State laws.
Customer Service: We are committed to going the Extra Mile for our customers.
Teamwork: We believe teamwork involves different people and different groups working together to maximize efficiency toward a common goal.
Eastern Shore Mobile Drug & Alcohol Testing LLC. is a Professional DOT and NON-DOT Drug and Alcohol Testing compliance business located on the Eastern Shore of Maryland.
We can help you manage your drug-free workplace program and offer you simple solutions for your Pre-Employment, Random, Reasonable Suspicion, Post-Accident, Return-To-Duty, and Follow-Up. We also offer Drug, Hair, and Alcohol Testing for the following Court Order, Probation, Workplace, and Personal.
We are committed to providing fast accurate services, by coming to you. We also offer DOT & NON-DOT Electronic Management Program with Automated Reminders for Driver Files and Equipment. Along with developing your own custom-made drug & alcohol testing policy.
Eastern Shore Mobile Drug & Alcohol Testing LLC. can provide drug and alcohol testing on location. Time and money are an important concern when it comes to drug & alcohol testing.
With our ability to be mobile, companies avoid employees being away from job sites while on company time and the liabilities that are associated with it. Employees can be away from work for 2-3 hours with driving and waiting time at a clinic. With mobile testing, we bring the items needed on-site to conduct collections, that way employees are only away from their jobs for no longer than 15 minutes.
We provide different types of testing and ensure the integrity and confidentiality of each donor and/or employer. Our goal is to help assist companies to make their workplace a safe environment, drug and alcohol-free, and in compliance with State and Federal regulations.